Automatic Corrugated Carton Box Making Machine
Automatic Carton Folder Gluer

Having designed and manufactured folder-gluer lines for many years, HUAYU has a wealth of experience in this field. Our automatic carton folder gluer utilizes adhesive to bond corrugated boxes. The whole machine consists of three sections, namely vacuum feeding unit, folding gluing unit and counting stacking unit.
The automatic carton folding and gluing machine comes with variable frequency motor for speed regulating and PLC touch screen for set-ups, thus ensuring easy operation and stable running. With maximum speed of 150m/min, the cardboard box making machine is ideal for large and medium scale carton plants.
Technical Parameters of Automatic Carton Folder Gluer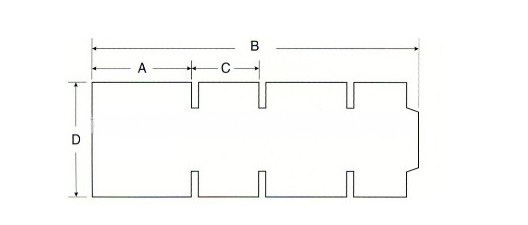 | | | | |
| --- | --- | --- | --- |
| Model | YF-2200 | YF-2600 | YF-3000 |
| Size A (mm) | 80---880mm | 80---880mm | 80---880mm |
| Size B (mm) | 700---2000mm | 700---2400mm | 700---2600mm |
| Size C (mm) | 160---840mm | 160---840mm | 160---840mm |
| Size D (mm) | 260---1200mm | 260---1200mm | 260---1200mm |
| Install size | 4000×14000mm | 4000 ×15000mm | 4000 ×16000mm |
| Power | 10kW | 12kW | 12kW |
Feeding Unit
Vacuum suction feeding system makes feeding more stable and smooth.
High quality electromagnetic clutch and brake is utilized for controlling the feeder. The feeder comes with independent drive, ensuring easy operation.
Folding Gluing Unit
The folding gluing unit is the major part of our automatic carton folder gluer. It boasts simple structure, high reliability and adjustable glue amount.
The superior transfer belt is brought in from the best in class manufacturer in the world, hence ensuring top quality.
Creasing wheel is adjustable, making it suitable for the paperboards of 2-8mm thickness.
Counting Stacking Unit
HUAYU automatic carton folder gluer is designed with an easily operated and highly reliable stacker. It also features counting function.
PLC touch screen control method enhances easy operation and reliability, achieving non-stop stacking.
The stacker comes with automatic correcting function.
Output after counting is controlled pneumatically, ensuring high stability.