Automatic Corrugated Carton Box Making Machine
HY-B Series Semi-Auto Rotary Slotter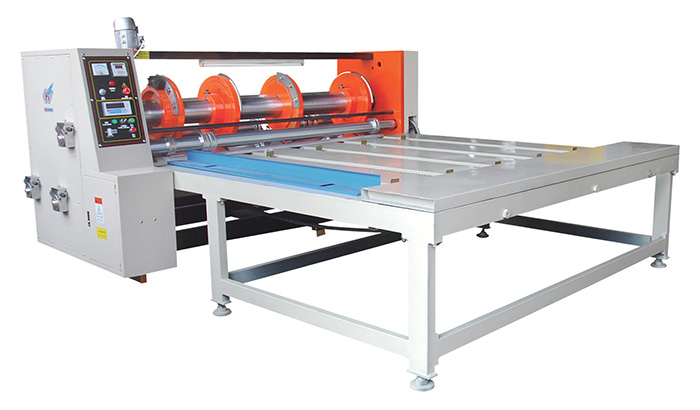 What our HY-B series semi-auto rotary slotter differs from the HY-A series is that this corrugated paperboard slotting machine applies manual single sheet feeding method. This type of feeding can ensure high precision, although it is not so fast.
The manual feed slotter is also great for producing standard corrugated cartons. To the paperboards fed to the carton machinery, it can complete slotting, creasing, slitting and corner cutting at a stroke. The slot size and carton height can be adjusted manually. The maximum machine speed is up to 60 sheets per minute.
Technical Parameters of HY-B Series Semi-Auto Rotary Slotter
Name of parameter
Unit
Specification
B-480-2400
B-480-2800
B-530-2600
B-530-3000
Max. Machine Speed
sheet/min
60
60
60
60
Max. Sheet Size
mm
1450×2200
1450×2600
1650×2400
1650×2800
Cardboard Thickness
mm
1.5-12
2-10
2-10
2-10
Main Features of HY-B Series Semi-Auto Rotary Slotter
Chain type feeding ensures high accuracy.
Number counter makes production quantity visible. Alarm bell enhances operational safety.
Slotting phase is controlled by PLC.
7mm thick alloy slotting knives with heat treatment come with high strength and make slotting easier.
The side movement of the up and down slotting cutter and creasing wheel is synchronous, ensuring easy adjustment and quick change for slotting size.