Automatic Corrugated Carton Box Making Machine
Corrugated Cardboard Cross Cutter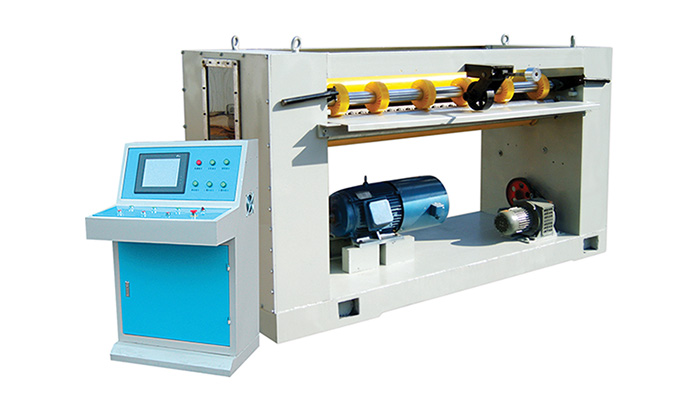 HUAYU provides quick, high precision and energy efficient corrugated cardboard cross cutter used for cutting corrugated cardboards into required lengths. Thiscutoff, controlled by touch screen and driven by servo motor, is composed of length adjustment device, accelerated velocity adjustment device, knife roll adjustment device and other devices. It is of great importance in the corrugated board production line.
Main Features of Corrugated Cardboard Cross Cutter
The knife shaft of this corrugating machinery comes with small diameter, short perimeter and high average speed, thus better enhancing production efficiency.
Transmission system enjoys automatic circulating lubrication by oil pump.
High precision and adjustable gapless gear ensures accurate joggle, great incision and high straightness, thereby protecting knives.
Traveling speed of the paperboard is automatically tracked by computer. Therefore, it can keep synchronization.
State-of-the-art computer control system of this corrugated cardboard cross cutter can memorize groups of orders and automatically complete them according to procedure or preferential condition. The screen will display all kinds of production information.
Specifications
1. Maximum machine speed: 120m/min (straight knife); 150m/min (helical knife)
2. Effective width: 1400mm-2500mm
3. Range of cutting length: 500-9999mm
4. Cutting precision: ±1mm