Automatic Corrugated Carton Box Making Machine
Overhead Bridge Conveyor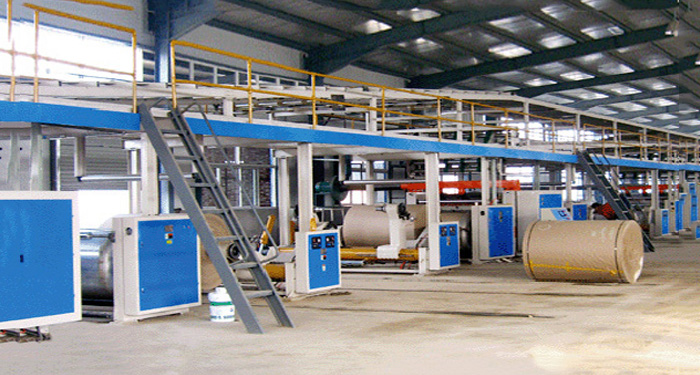 HUAYU overhead bridge conveyor in the corrugated cardboard production line is mainly used for conveying and naturally drying the single face corrugated cardboard output from the single facer. In addition, when the speed of single facer and double facer is not uniform, this over bridge conveyor plays the role of buffer and balancer.
Main Features of Overhead Bridge Conveyor
The vacuum device is constructed from steel plate, with surface grinding and hard chrome plating treatment. It is provided with powerful vacuum pump.
The corrugated cardboard conveyor employs vacuum brake system which comes with segmented and adjustable suction, absorbing the single faced corrugated board on the vacuum box and making it stable on the hot plate.
This overhead bridge conveyor is equipped with a paperboard guide that is controlled by gear motor to regulate the position of the single faced corrugated board and allow an exact positioning towards the center.
Specifications
1. Maximum machine speed: 180m/min
2. Effective width: 1400mm-2200mm