Automatic Corrugated Carton Box Making Machine
Double Facer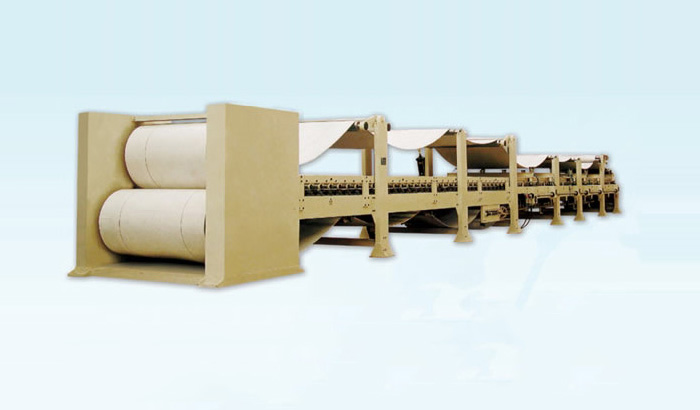 The double facer is mainly used for bonding flat linerboard closely and firmly on the flute tips of single faced corrugated cardboard, consequently producing high quality single wall corrugated board through heating and cooling. This corrugation machine is mainly composed of a heating section and a cooling section.
Heating section is constructed from steam pipes, hot plates and conveyor belt as well as weight rolls on the belt. Heating is to facilitate gelatinization of glue in the paperboard, thus making it boned firmly and evaporating extra moisture.
Cooling section of the double facer consists of upper and lower conveyor belts between which the board is transported, hence cooling and forming the heated and dried corrugated boards and preventing against warping.
Main Features of Double Facer
The surface of hot plates has been ground and plated with hard chrome, ensuring cleanness and strength.
The corrugated machinery adopts weight rolls or hot pressboards at the heating section. The pressure can be pneumatically adjusted by sections according to paperboard width.
The tension of upper cotton belt can be controlled by double air cylinders tension device. Automatic or manual correcting device is optional.
Drive part of HUAYU double facer employs gearbox. It is driven by electromagnetic speed control motor or variable frequency motor.
The drive rollers are covered with abrasion resistant rubber which comes with herringbone structure, ensuring smooth and stable transport of paperboard.