Automatic Corrugated Carton Box Making Machine
NC Slitter Scorer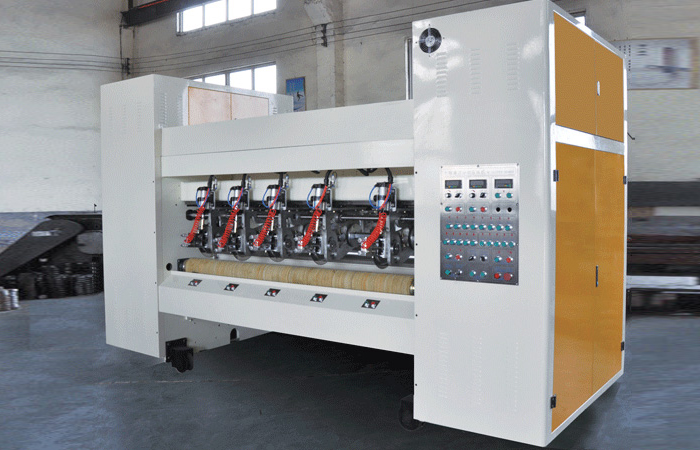 Similar with the thin blade slitter scorer, HUAYU NC slitter scorer also employs 4 slitter knives and 6 scorer heads or 5 slitter knives and 8 scorer heads. It applies touch screen control, ensuring that slitting size can be adjusted in 3 to 8 seconds. High speed and high efficiency is what this corrugated box making machine promises you.
Main Features of NC Slitter Scorer
The computer control system can memorize 999 orders, realizing automatic or manual order changing under non-stop condition.
It can achieve quick order changing within 3 to 8 seconds. When two machines are used together, order changing without having to lower speed is no problem.
Our NC slitter scorer can automatically follow the speed of whole corrugated cardboard production line, ensuring synchronization with it.
The CNC system is composed of high quality industrial computer and high performance PLC.
This NC slitting and scoring machine is available in three types of scoring pattern, namely concave-convex (single wall), concave-convex (double wall) and convex-flat. These scoring patterns can be alternated electrically. In addition, the scoring depth can be controlled by computer, consequently producing perfect scoring.
The slitter knives are made of thin tungsten alloy steel, offering sharpness and long life.
The NC slitter scorer is outfitted with a slitter knife re-sharpening device which is controlled by computer, implementing automatic or manual sharpening process. Furthermore, re-sharpening can be done during slitting, thus improving production efficiency.
It is equipped with imported synchronous belt that ensures high precision, long life and low noise.